Our Doctors
FAMILY. TRUST. EXCELLENCE.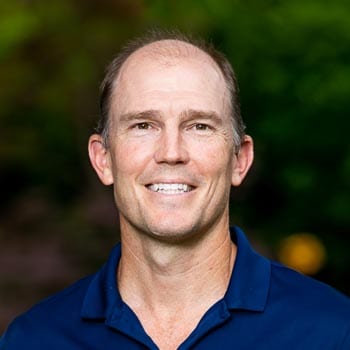 Dr. David Hedgecoe
Born and raised here in Fayetteville, Dr. David Hedgecoe graduated from Terry Sanford High School and then went to Wake Forest University.  While at Wake Forest, he earned 6 varsity letters, 4 in baseball and 2 in basketball.  He was a member of Sigma Chi Fraternity while at Wake and graduated in Health and Sports Science with a minor in biology.  He went to dental school at the University of North Carolina School of Dentistry and graduated in 1998.  While at UNC he earned the Academy of General Dentistry Award given to the most outstanding senior dental student, the American College of Prosthodontics Award, and the Academy of Dental Materials Award. After dental school he completed a one year General Practice Residency at Palmetto Richlands Hospital in Columbia, South Carolina.  Then he returned to Fayetteville and began practicing with his father, Joel Hedgecoe. 
He recently earned Accredited Status in the American Academy of Cosmetic Dentistry, becoming just the 10th dentist in North Carolina to achieve that award since the Academy's beginning in 1986.  He is also a Fellow of the Academy of General Dentistry and a Fellow of the International College of Dentists, which honors dentists "who have, by their actions, demonstrated an abiding interest and concern for their communities and profession."
Dr Hedgecoe is married to Claire, and they have three sons. He and his family maintain an avid interest in sports and outdoor activities. He has served on the Vestry at St. John's Episcopal Church, and on the advisory committee for Fayetteville Technical Community College.
Voted "Fayetteville's Best Dentist" by the Fayetteville Observer Reader's Choice Awards for 2014, 2015, 2016, 2017.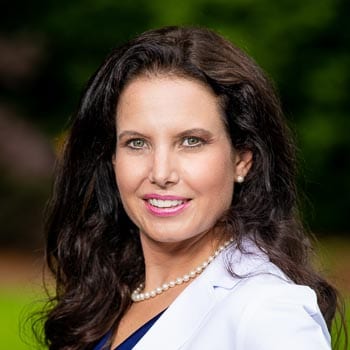 Dr. Chessica Allen Logue
Dr. Chessica Allen Logue was born and raised in Fayetteville, NC. She attended Fayetteville Academy from kindergarten through senior year and graduated in 2000. She received her Bachelor of Science degree in Biology from Meredith College in Raleigh, North Carolina in 2003. She earned her DDS degree from the University of North Carolina School of Dentistry at Chapel Hill in 2008. She continued with an Advanced Education in General Dentistry residency program completed at the Fayetteville Veterans Affairs Medical Center in 2009. Dr. Logue joined Hedgecoe Dentistry as an associate in 2009 and became a partner in the practice in 2013.
"I love the family atmosphere here at Hedgecoe Dentistry! Patients are treated with respect and we value the trust they place in us. It is an honor to be a part of something great and care for great people!"
Dr. Logue has one daughter, Brooke. She enjoys spending time with her daughter and her parents who still reside in Fayetteville. Dr. Logue's father, Dr. Charles Allen, worked as a dentist in civil service at the VA Hospital in Fayetteville for 35 years after his military service.
Dr. Logue is a member of the Greater Fayetteville Dental Society. She is a member and has served on the board of trustees for the North Carolina Dental Society. She is also a member of the American Dental Association, the Central Carolina Dental Continuum, and the Academy of General Dentistry.
In her free time she also likes to "cut a rug" when the opportunity arises. In 2017, she took first place in the Dancing with the Fayetteville Stars competition with more than $38,000 raised for CEED, the Center for Economic Empowerment and Development. A member of Segra Stadium Founder's Club and Breezewood Church on Legion Road, Dr. Logue enjoys supporting local arts, Habitat for Humanity and Falcon Children's Home. Dr. Logue was honored in the Fayetteville Observer's 40 Under 40 Class of 2020. "I love to see Fayetteville and its people flourish and thrive," she says.